Tailored for all abilities
Gym Class Timetable

| | Mon | Tue | Wed | Thu | Fri | Sat | Sun |
| --- | --- | --- | --- | --- | --- | --- | --- |
| 6am | SWEAT | SWEAT | SWEAT | RECOVERY | SWEAT | | |
| 7am | STRENGTH | STRENGTH | STRENGTH | SKILL | STRENGTH | | |
| 8am | | | | | | SWEAT | SWEAT |
| 9am | | | | | | TEAM | |
| 10am | STRENGTH | STRENGTH | STRENGTH | RECOVERY | STRENGTH | | STRONG |
| 11am | SWEAT | SWEAT | SWEAT | SKILL | SWEAT | | |
| 12:30pm | SWEAT | SWEAT | SWEAT | | SWEAT | | |
| 4:30pm | STRENGTH | STRENGTH | STRENGTH | SKILL | STRENGTH | | |
| 5:30pm | SWEAT | SWEAT | SWEAT | RECOVERY | SWEAT | | |
| 6:30pm | STRENGTH | STRENGTH | STRENGTH | SKILL | STRENGTH | | |


Buy Class Passes
NEW
SKILL

CLASS

We will be starting with learning to Handstand!
Want to learn something new? Our new Skill classes will do just that. Introducing and developing new skill sets to move better and have fun! Learn to hold handstands , conquer your first pull up , rope climb or even muscle up. we will cover Olympic lifting , gymnastics and more.
NEW
RECOVERY

CLASS

We understand that consistency is key to your training, so we have introduced RECOVERY to ensure just that. Enabling you to keep your training mindset, without the risk of over training or injury. This session will slow things down and reduce the intensity. Developing total body movement through Interval based circuits. Giving your body the opportunity to learn , develop and recover for your next block of training.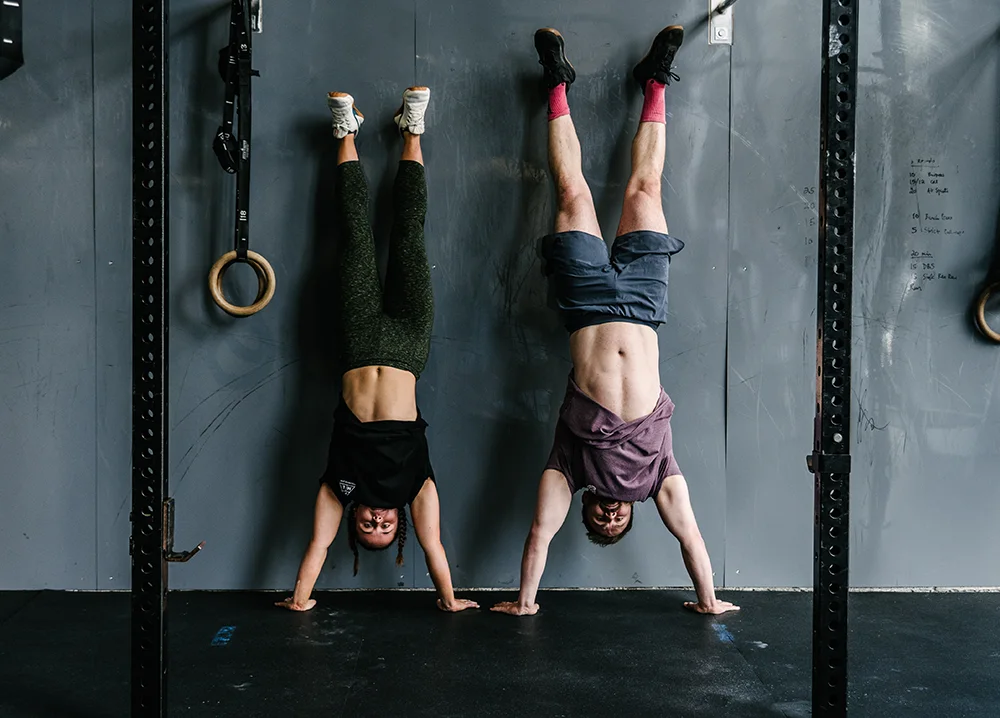 SWEAT & Intervals Training
High intensity hour long Interval sessions designed to get the heart rate up, burn some serious calories, and build your fitness levels. We have designed this class to be simple and easy to follow, using functional and bodyweight movements along with CV machinery, such as rowers and assault bikes. Get the most out of your training time and join this weekend class.
Looking to get your cardio in while also building consistency in your health and fitness goals? Then look no further than our new SWEAT cardio class! Our latest cardio class is designed to get you in and out of the gym, whilst increasing your daily movement. Plus, it's a great way to stay motivated and on track with your fitness goals. So get involved and give it a try! You won't be disappointed.
STRENGTH
Looking to develop strength and muscle mass? STRENGTH is the class for you! With full scaling options, this class is designed for all abilities, no matter whether you're a beginner or a seasoned athlete, we can help you achieve your strength and fitness goals. So come on down to the gym and get ready to build some serious strength!
Learn more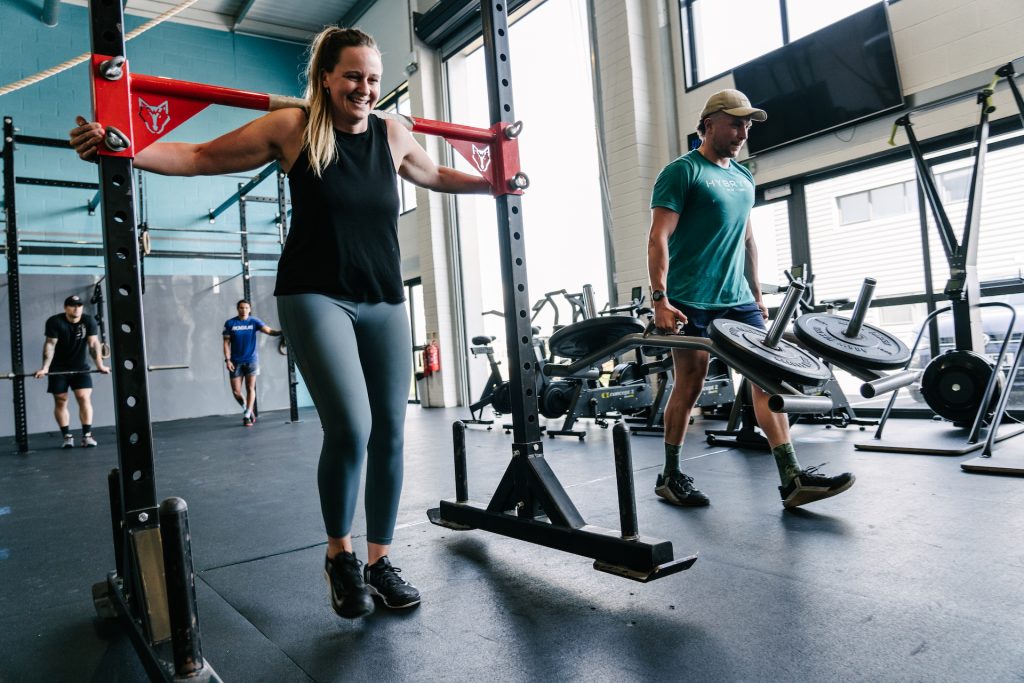 STRONG
Strongman training is about true functional strength. It is about lifting heavy, awkward objects and getting them from A to B – whether that is from the ground to overhead, or from one end of the room to the other. Our session takes these training methods and brings a fun and different end to your week of training. All abilities welcome.
TEAM
TEAM Functional Fitness Session. An all ability session designed to bring people together and push them further. The workout will have a set objective, and require 2 or more people to work together to complete, sharing the workload and moving efficiently through the task at hand. Full of atmosphere and fun, it's a great way to meet new people, and build your confidence.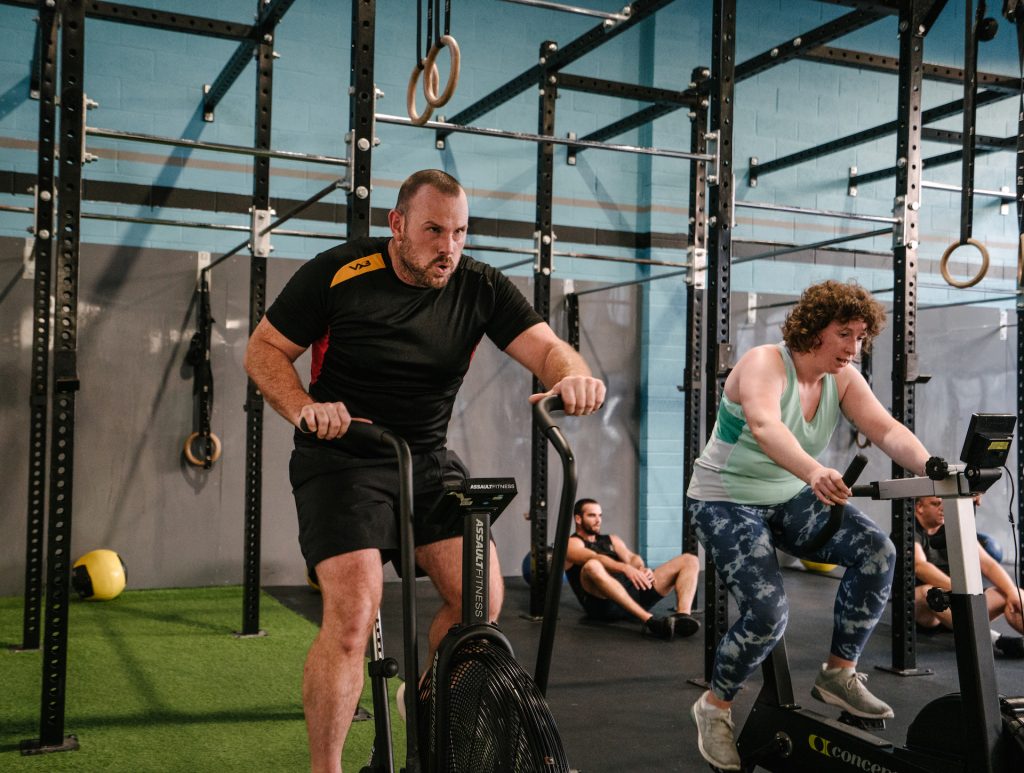 Purchase Classes
Our team of experienced and qualified coaches are on hand in our classes to help you achieve your goals while having fun. All of our classes are scalable which means it doesn't matter if it's your first time ever or you're a seasoned athlete. You will be able to perform the movements within the workout and get exactly what you need from each session.
Looking for additional Classes with your Membership? Talk to a member of our team and purchase for as little as £2.50 per class.
Purchase individual classes below if you are a non-member.
Join Today
How to choose the right exercise class for you?
We make this choice easy for you. At Feed.Move.Live. we only run 1 class programme. Our FML Programme has been designed to offer you a full body progression in Strength, Cardio and Skill offering a holistic solution to your training, ensuring we deliver the best hour of your day. Best still our class times make sure you will never miss a session, so even if your schedule changes your training doesn't. Mon- Fri FML programme. 6am, 7am ,9m, 10am, 12.30pm, 4.30pm,5.30pm,6.30pm.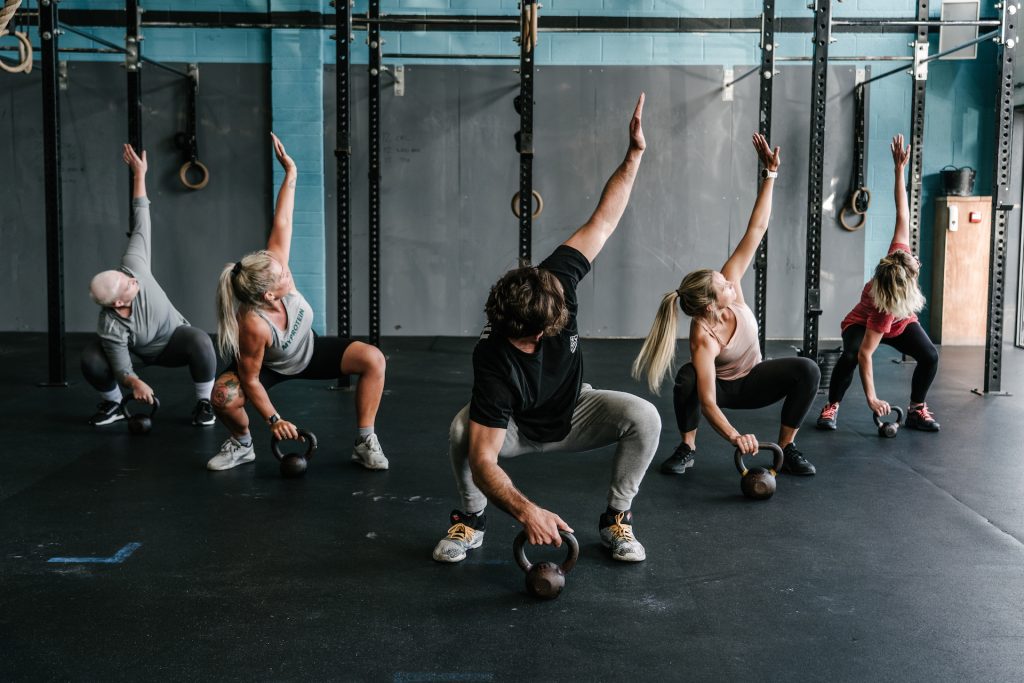 Want to train on the weekend? No problem!
Saturdays and Sundays are an opportunity to let loose and have a little fun. We have Intervals for those who just want a little sweat to start their weekend. We also have "Team" and "Strong". "Team" on a Saturday is a really fun session where we team up in twos or more to complete the workout of the day. This is free to any member who has a class-based membership and is a must for the atmosphere alone. "Strong" is an opportunity to play with some odd objects, lift heavy weight and maybe even pull a car or 2. "Strongman" is held every Sunday and is another fun and all-inclusive session to round of the week.