Instructor Led Cardio Fitness Class
Looking to get your cardio in while also building consistency in your health and fitness goals? Then look no further than our new SWEAT cardio class! Our latest cardio class is designed to get you in and out of the gym, whilst increasing your daily movement. Plus, it's a great way to stay motivated and on track with your fitness goals. So get involved and give it a try! You won't be disappointed.
Join Today
Join Our SWEAT Fitness Class!
Our cardio class is guaranteed to get your heart pumping and leave you feeling invigorated and motivated. SWEAT is a high-energy, intense fitness class that's a great way to get your heart rate up and burn some calories. Plus, it's always more fun to workout with a group, so come join us for a fun and challenging workout here at Feed.Move.Live!
With Fully scalable movements and our coaches in full control of everyone's individual intensity needs this is a great session for all abilities with the ability to learn, develop and build yourself at your own pace.
MONDAY TO FRIDAY AT 6AM, 11AM, 12.30PM, AND 4.30PM
View Memberships & Classes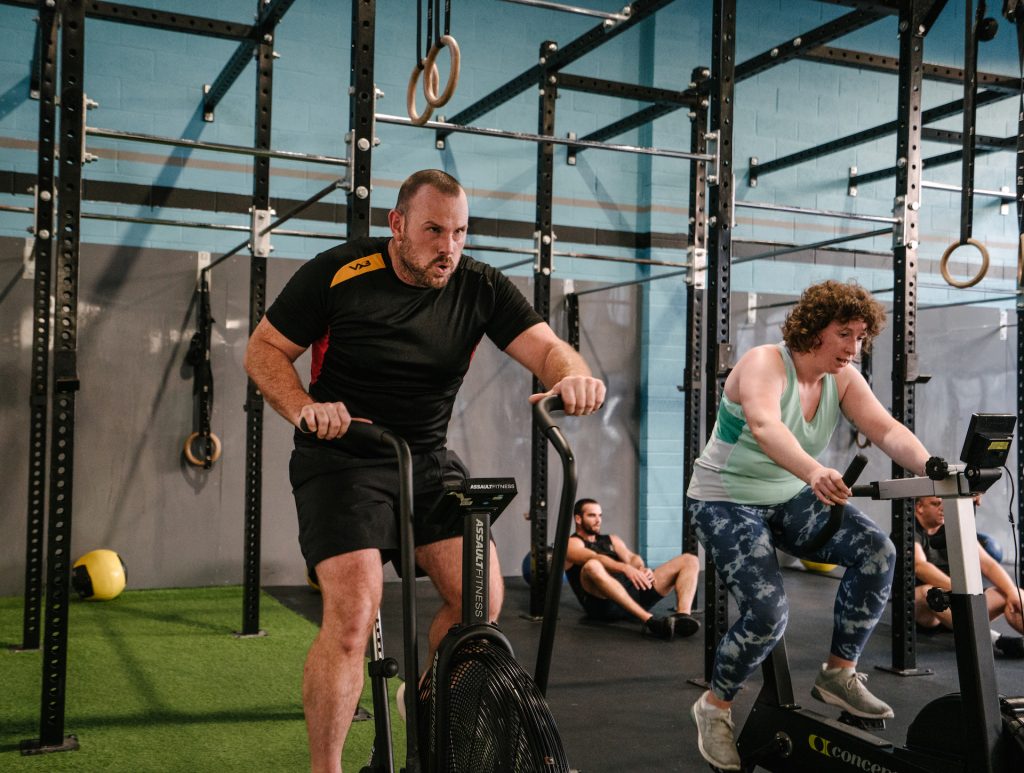 SWEAT Class Results & Benefits
Our SWEAT class challenges your whole body, focusing on cardio fitness, weight loss, endurance, and general health and fitness! If you have a particular goal in mind, then our team are always here to help and advise, just drop us a message here or give us a call on 07361 511 900.
Improve overall cardiovascular fitness
Helps build fitness consistency
Improves your cardio and stamina, perfect for high-intensity sportspeople
Helps tone and shape your body
Increases your heart and lung capacity
Burns calories & helps weight loss
Plus many more health benefits!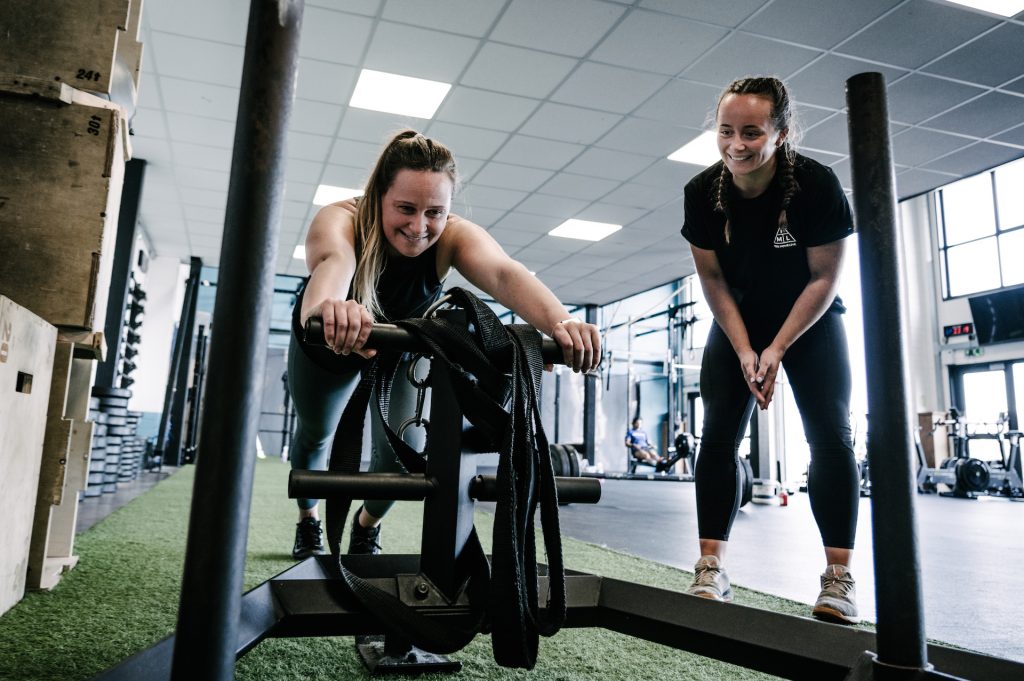 What's Involved?
Usually a 30-40 minute session with adequate warm-up and mobility flowing into the workout of the day. This will be a mix of machine, body weight movements and functional fitness elements, you could have a particular goal in mid like AMRAP, or straight-up intervals like an EMOM. We use machines such as Concept 2 rowers, Ski ergs and Bike Ergs, Assault bikes and Runners. We also use weights such as Kettlebells, Dumbbells and Barbells. There will be gymnastic elements like pull-ups and the use of rings, which can all be scaled to floor work, so don't worry if you are currently scared of flying.
Our total body SWEAT class is made easy to understand but with the potential to positively change the way your body looks, feels and moves with consistency. 
Example: 
4x Shuttle Run
8 box Step Overs
12 Ball Slams
Remaining time Max calories any machine
View Memberships